Charity work
Stanground Carpets & Flooring Ltd are keen to involved with the local community and actively support several local charities and projects to date.
Over the years the business has supported all different types of appeals and projects. In recent times with the growth of the business, this has enabled the directors and staff to help more projects closer to their hearts and become more hands on with projects such as DIY SOS.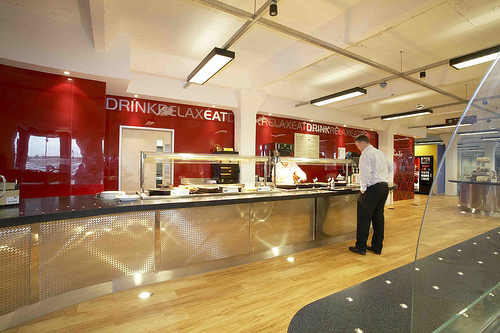 Make A Wish

A charity ball was the event to raise funds for The Make A Wish Foundation. The amount raised was over £54,000 on the night and a massive achievement, financially and more importantly a wish was granted for a little girl called Allanya plus many other children giving them such joy and happiness. The little girl Allanya had a fabulous time and she was so full of excitement she struggled to sleep the night before her day out.
Stanground Carpets & Flooring Ltd are extremly proud to be part of helping such amazing organisations, and wish them well in their continued help for the children that truly deserve their special wish.
DIY SOS

What a fantastic experience and much needed help this project turned out to be.It involved all our staff from the showroom right
through to our fitters. It was great to see us all working together to help the family achieve the end results. For more detailed information please see our press release below.
British Heart Foundation & Shine

We continue to help these two organisations with cash donations on an ongoing basis. Both are personally chosen by staff members and can count on our continued support.
Local Football Team

The directors of Stanground Carpets & Flooring Ltd have one love in common Football. Watching and playing, so it seemed only fitting that they sponsored a local youth team.
DIY SOS Press Release

A burly and benevolent crew of Peterborough tradesmen have transformed the life of a severely disabled little girl on the BBC TV show DIY SOS.
Six men from Stanground Carpets and Flooring, in Stanground, gave up nine days to re-lay every floor in the home of poorly Dakota Read.
The eight-year-old was born with quadriplegic dystonic cerebral palsy and cannot walk or talk, and has to be fed through a tube.
Bolstered by the Stanground outfit, DIY SOS modernised the Read's 160 square metre bungalow with adaptations, including a ceiling track to help Dakota move around in a walker.
Freezing weather and snow flurries hampered the push at the five-bedroom home, in Weston Hills, Spalding.
But an emotional "big reveal" went ahead last Thursday and will be seen by millions of viewers in coming weeks. Nick Knowles and his BBC team filmed the Peterborough tradesmen inching along snowy back-roads in their van and battling sub-zero temperatures to level floors.
Stuart Clark (43), a director of the firm, said progress was set back as materials failed to set in the cold.
He said: "At the handover, Dakota's mum Paula was crying and the grandfather spoke really well to say thank you to us all, even quoting Churchill.
"All the workers were stood around, and to see that our work's rewarded, to see her mum like that and hear the grandparents' thanks, made it nice to be involved."
The Stanground family-firm lent a hand after receiving an e-mail from the producers of DIY SOS.
Mr Clark said: "The lady, Paula, had two grown-up children of 16 to 18 years old, and then had Dakota.
"She used to be a midwife, and they do a fantastic job, and she just looked like she needed the help particularly badly, and her son was living outside in a summer house."
"Myself and my brother were reading the e-mail and that was it, we were onboard."
Manpower spent helping Dakota during the New Year mission topped the £2,000 mark, estimated Mr Clark, who also donated underlay and specialist bathroom flooring to the overhaul.
Snowball fights helped volunteers relax during the refit, which medics hope will extend Dakota's life-expectancy.
DIY SOS Comes to Dakota's Rescue

BBC presenter Nick Knowles launched the long-running makeover television show, DIY SOS, in 1999 , to transform British homes in need.
DIY rescue projects over the years have tackled homes botched by cowboy builders, ruined by tragic events or effected by homeowners' downturn of fortune.
Nick Knowles, Billy the Spark, Jules and Chris and Irish Mark, make up the show's permanent refurb team.